INSULATES CONNECTIONS BETWEEN ROOF AND CHIMNEY OR WALL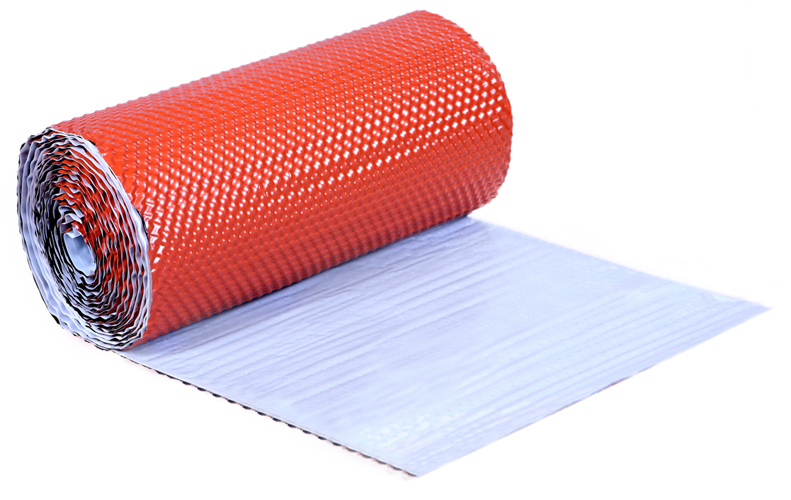 Material
Aluminium coated with paints, reinforced with glued polyethylene foil.
High-quality butyl glued over the entire width of the tape ensures excellent adhesion.
3D design enables great flexibility and limitless possibilities of molding.
Resistance
Weather conditions, aging processes, UV radiation, resistant to cracking and tearing.
Advantages
Elastic band - up to 25º extensibilty, with unlimited possibilities of use, perfectly matches to irregular structures.
Parameters
| Width | Length | Package (pcs) | Quantity on a pallet (roles/pcs/m) | Product code |
| --- | --- | --- | --- | --- |
| 300 | 5000 | 4 | 240/1200 | 060230...(RAL) |
Heat-resistant aluform chimney tape
Looking for an aluminium chimney belt to seal the flue? The product signed with Toolco quality mark is resistant to high temperature, cracking and erosion caused by external conditions. Aluform chimney tape was created for people who want to quickly remove the defect or seal places that are not properly protected. Polyethylene chimney tape, with 3D embossing, is flexible and easy to install. You also need better wind protection for the roof?Check out our U clips to protect yourself from unpredictable nature!